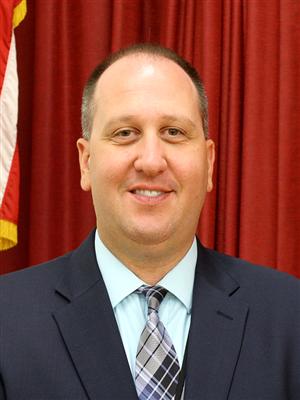 Dear Hoover Community,
I'd like to welcome you all to the 2016-2017 school year! It is my pleasure to serve this community as the principal of Hoover Elementary School. I know our combined efforts with parents, faculty, and staff will provide our students with a premier education.
We begin our school year with over 600 eager students ready to engage in a rigorous curriculum through high-quality instruction. We are very proud to continue our Hoover Heroes Program focused on building respectful, responsible, and safe students. We are also excited about the completion of our new Wellness Room in the near future and the addition of designated recess throughout the school day. All of these pieces help us to develop the whole-child learning experience at Hoover.
We are truly thankful that you entrust us each day with your most precious gift-your child(ren). We value the responsibility to help your child(ren) grow and build the foundation to be successful, self-determined learners, that are contributing members of our community. We also know that we can't do this alone. A successful equation must include a strong home-school partnership for our students to achieve.
I'm looking forward to serving our Hoover community and having a fabulous school year filled with joy and success for all!
Sincerely,
Michael J. Huff
Principal