Congratulations to Kenmore West's New York State Public High School Athletic Association
Scholar-Athlete
Team
award winners for the spring season:

---
Kenmore West student
Mark Patenaude
will be one of 11 students from nine school districts whose work will be showcased at the 8th annual Erie 1 BOCES fashion show, FUSION. The event, which takes place on Thursday, March 16 at Buffalo State College, will feature the hand-designed and produced apparel of high school students from across WNY who are involved in Erie 1 BOCES' Fashion Design and Merchandising program.
---
Congratulations to Kenmore West's New York State Public High School Athletic Association
Scholar-Athlete
Team
award winners for the winter season: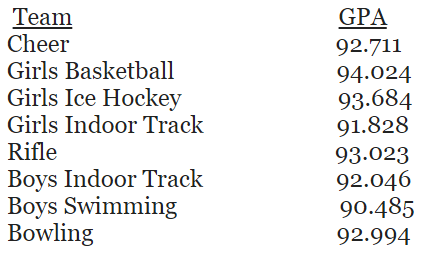 ---
The
Ken West Science Olympiad
dedicated an entire Saturday (~13 hours!) and countless hours after school to compete in 20 science and engineering events! They ranked 8th out of 34 teams across WNY. KW won medals in Anatomy and Physiology, Chemistry Lab, Fermi Questions, Forensics, Game On, Helicopter, Hover Craft, Remote Sensing, Robot Arm, Towers, Wind Power and Write It Do It.
---
The following students were selected as Students of the Month at the Kenton Career Center. We are proud of their hard work and accomplishments!
Riley Fitzgerald – Cosmetology II Program
John Milks – Culinary Arts I Program
Erin Mitchell – Health Careers I Program
Hunter Phillips – Career Exploration Program
Taylor Prior – Criminal Justice II Program
Benjamin Southers – Health Careers II Program
Illisa Wells – Auto Tech II Program
Kaitlyn Wilk – Criminal Justice I Program
---
Senior
Colin Lynch
was selected as the
WIVB Channel 4 Scholar Athlete
for the month of November!
---

Congratulations to Kenmore West's New York State Public High School Athletic Association Scholar-Athlete Team award winners for the fall season: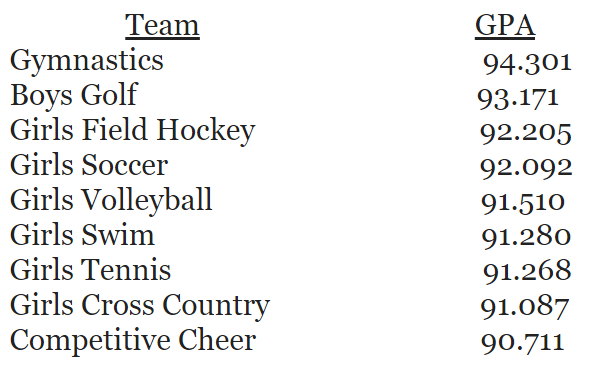 ---
Nearly 50 Blue Devils were recognized as being among the top of their sports this fall. Check out the
complete list of all the KW athletes
who earned a spot on an all-league roster!
---
Congratulations to KW musicians Colin Lynch, Leslie Rudin, and Judy Siwiec, who qualified to the Area All-State Festival in Fredonia!
---
KW artists
Neoma Daniel
and
Amelia St. Peter
were selected through a rigorous state-wide portfolio review to participate in the School of Media Arts, held this past summer at SUNY Oswego. Both young ladies spent four weeks at the college studying under the guidance of artists actively involved in their disciplines.